Les prochaines dates
Du 21 au 23 Février 2020 à Segré en Anjou Bleu

S'inscrire
Envoyez moi un email à hello@clarisselibene.net
Une fois votre demande reçue, vous serez contactée par Clarisse LIBENE et son équipe pour établir votre diagnostic et établir le plan de votre retraite sur mesure.
Politique d'annulation
Aucun remboursement ne sera effectué. En cas d'empêchement, nous vous proposerons de participer à la retraite suivante.
I remember that day as if it was yesterday. I was meditating and praying God and my ancesters. I asked them for help. I was working so much, running all over the place, I was so sad, so tired. I felt the pressure so heavy on my shoulders. I asked them to remove some of these bags for me. They told me that an event would occur in my life that would be a signal for me to take my kids and move, somewhere near the water and nature, that being there, they would speak to me. That being there, I would have the help necessary. One day, I walk to meet my friend Carmel in Noisy and I come accross a painting that was left in the streets. A painting of a house in Provence, with a table in a garden and flowers. Just like this. I kept this painting in my bedroom and woke up in front of it every morning for 18 months. My vision was clear. And here it is, this garden I was dreaming of. Here it is, this table. Here it is, this safe place, this beautiful land of #anjou where I will raise my children and accomplish my mission without having to run, or be in war. The warrior is gone. The woman is back and it's good to feel at home.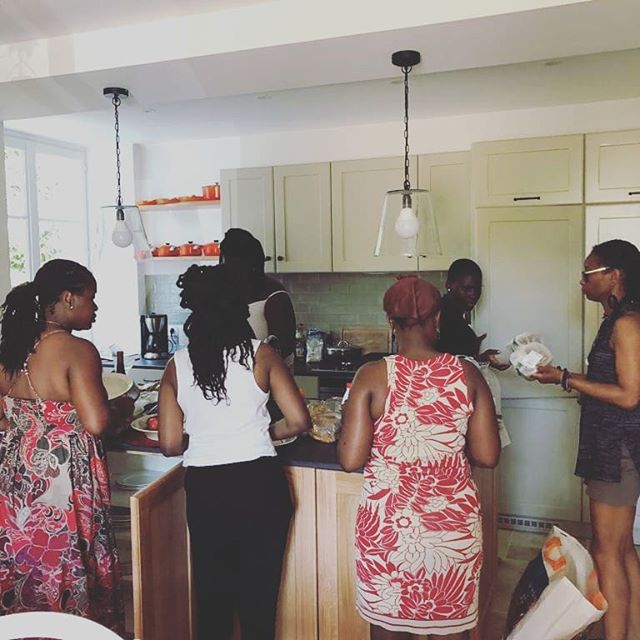 2 days later and it's hard to disconnect from the feelings and deep healing that occurred during the retreat. Our conversations were so deep and there was so much love. It's also crazy to see how the story of one resonated in another Sisterhood ❤🧜🏿‍♀️ 📷@louise_nk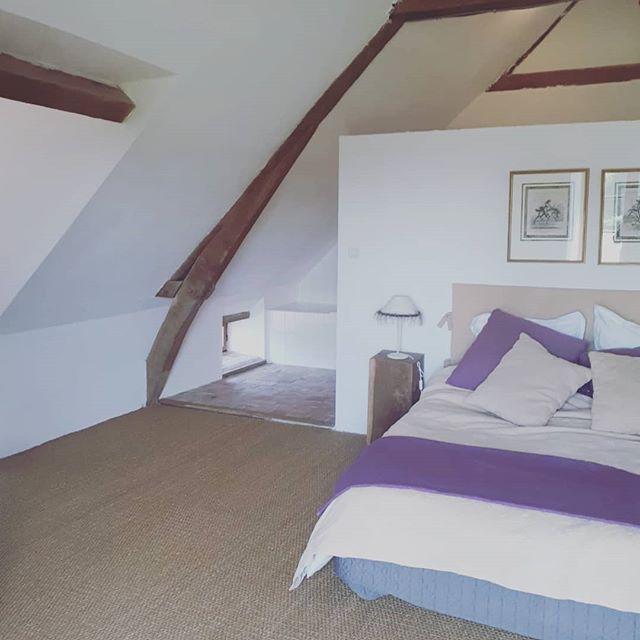 The master bedroom It was important for me to have a private time with each of the attendees. If the group dynamic is important in the healing process, having time and space where we can really be ourselves is important. From scalp massages, womb massages to spiritual baths, they needed a secure and safe space where we could connect to spirit and let go of the pain, guilt and fear that were crystallized in their bodies for so long. We talked a lot, I saw a lot heard a lot, felt a lot. I feel so blessed.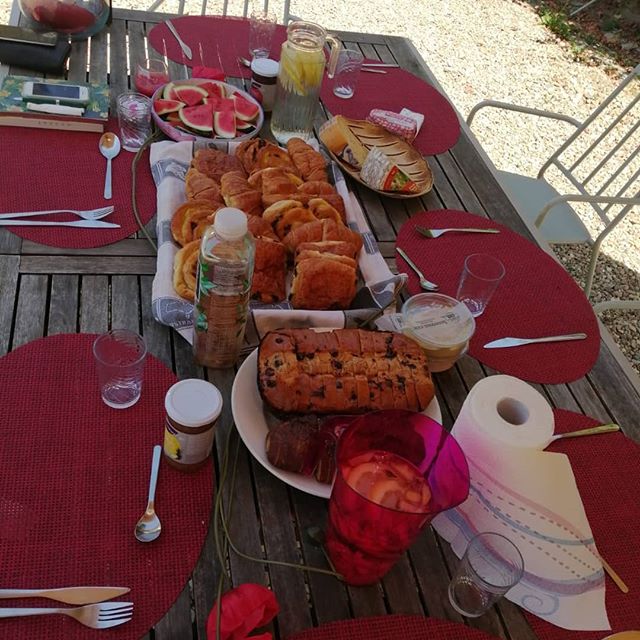 Because we are French, we can't do a brunch without our delicious pains au chocolat, brioches and croissants. . I said to the girls " don't worry about the calories Life is short Eat with intention to nourish your body Ask Her to eliminate what doesn't serve Her Promise Her you will help Her in the process" As food nourishes the body it is also here to nourish your spirit and soul. Don't make your life so "clean" that you don't enjoy it. We are here for JOY not for punishment frustrations and pains
- Attieke for the fermentation of manioc - Shrimps for iodine - Onions and pebe nuts (a spice from #Cameroon) for the sweetness and excitement . #donothingwithoutintention #wombcare #sweetangevineretreat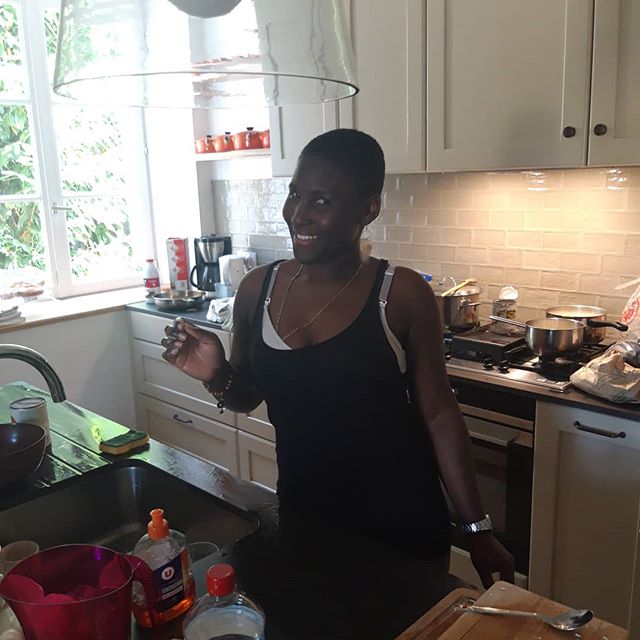 We all had a serious crush for this kitchen where we cooked to feed our souls. - gluten free sesame breads and houmous - attieke crevette and onions compote - green curry And much more